Benefits of an Industrial Reverse Osmosis System
2019-01-14 10:42:00
mike
167
0

Like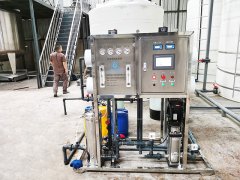 When selecting an industrial reverse osmosis system, the goal is to improve the overall operation of your facility. With a well-functioning system, you have the capacity to reduce the maintenance and labor you may have been expending on an older system. You also have the chance to prevent spending more time and effort on your water treatment by making the appropriate reverse osmosis system choice. With the right water treatment, your company has the chance to reduce costs associated with water and wastewater disposal. Take a look below to learn more about the additional benefits gained by choosing the right reverse osmosis system.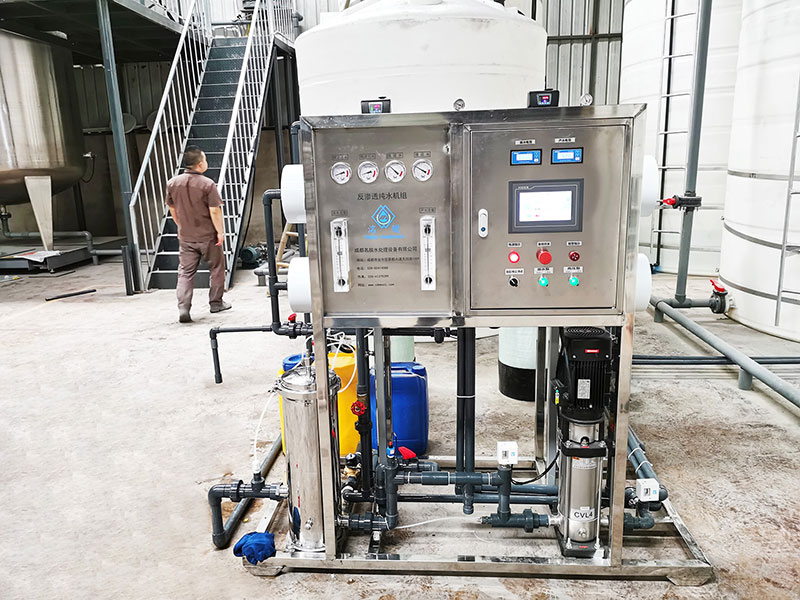 Food and Beverage Industry
In the food and beverage industry, water treatment is crucial. Purified water is used in many applications such as:
· Boiler Feedwater Production
· Cooling Tower Feedwater Production
· Ingredient/Process Water Production
· Water Recycling & Reuse
· Wastewater Treatment
With proper water treatment you gain an efficient, reliable source of water at low operating costs. With the wrong water treatment you risk down time, water shortages and production issues plus damage to utility equipment such as boilers and cooling towers.
Power Generation Industry
In the power generation industry, having the right amount of water you need at the right time is critical. The reverse osmosis system used for treating water in the power generation industry needs to be able to perform these key tasks:
· Boiler Feedwater Production
· Cooling Tower Blow Down Treatment
· Wastewater Treatment
· Water for Emissions Control
By choosing the right reverse osmosis system (and appropriate pre or post treatment) you are arming your facility with a way to produce and treat the water necessary for risk free operations. With the right treatment train your facility will even be able to meet zero liquid discharge (ZLD) as required for regional wastewater regulations in a growing number of areas.
Mining Industry
For mining operations to run successfully water and wastewater need to be addressed. In order to provide a viable water source for these large-scale operations, typically in isolated locations, consider an industrial reverse osmosis system. By filtering and processing water, you minimize the cost and risk associated with attempting to outsource your water supply. At your mining facility, you may require reverse osmosis for:
· Pretreatment (ground water/surface water treatment and pipeline supply)
· Leach Liquor Filtration for Recovery
· Wastewater Treatment
· Acid/Alkaline Mine Drainage
· Resource Recovery/Water Reuse
Automotive Industry
The automotive manufacturing industry utilizes water in multiple capacities. Water is used for utility purposed such as in boilers and cooling towers where you need water of the utmost purity to minimize corrosion and malfunction in high-priced equipment. Purified water is also required for the following purposes:
· Painting and Coating Automotive Parts
· Boiler Feedwater
· Wastewater Treatment
· Water Reuse
Overall Benefits of an Industrial Reverse Osmosis System
For organizations that require with proper water purification for water that is essential to their business, there is no shortcut to success. By starting with the best industrial reverse osmosis system for your needs you maximize the results of treating, reusing, and/or discharging safe water.