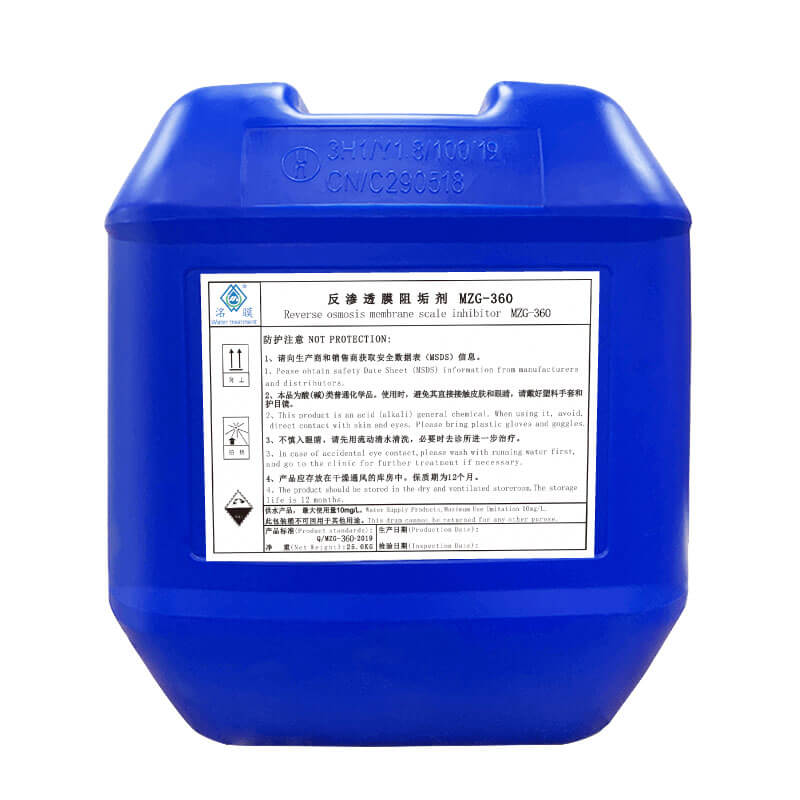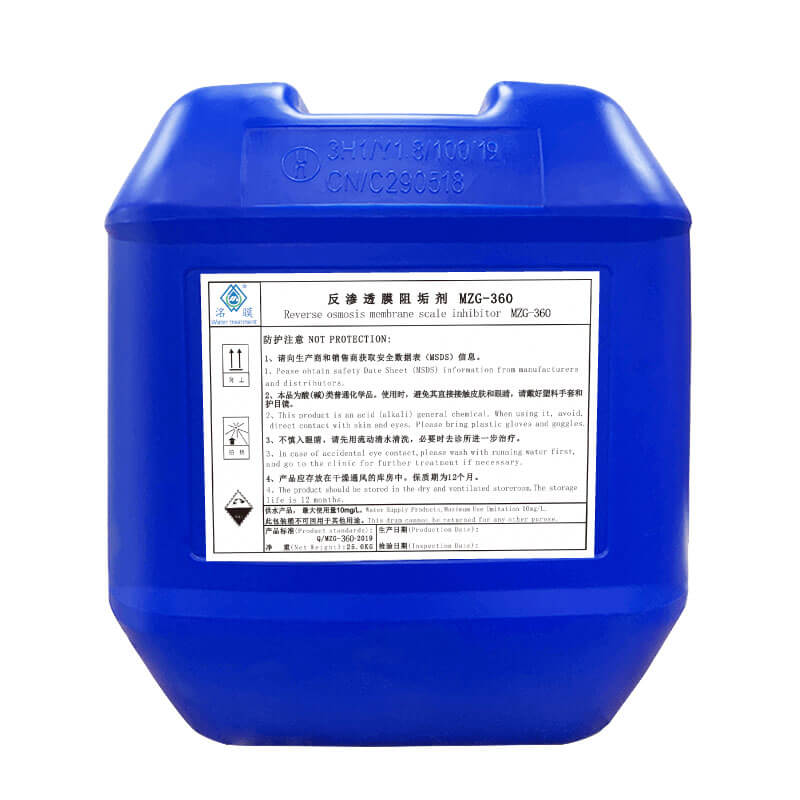 Food Grade Water Antiscalant for RO System MZG-360
Our Advantages:Construction Enterprise Qualification Certificate、 ISO9001 International quality certification、 ISO4001 Environmental Management System Certification
Progress

Delivery

Engineering

Services
Application (customization)
Drinking
Food processing
Beverage
Irrigation etc
custom-usage-here
3 Minutes Fast Quotation!
Progress

Visibility

Guarantee
Price list: convenient for you to make comparison decisions.
5% discount on online orders, 10 limits per day.
Looking for help? chat online!
Standards
Model

MZG-360

Product Size

40*35*28cm

Weight

25L

Leading Time

7 days

Customs Code

3402110000

Payment Term

TT/LC/DP/WU

Shipping Term

EXW/FOB/CIF/CFR
Details
The water antiscalant(scale inhibitor) is used widely in water treatment industry. It is a class of agents that can disperse insoluble inorganic salts in water, prevent or interfere with the precipitation and scaling of insoluble inorganic salts on metal surfaces, and maintain a good heat transfer effect on metal equipment .
The scale inhibitor can remove scale and prevent the formation of scale, thus to improve heat exchange efficiency and reduce electrical energy or fuel consumption.
PH value: 7±0.5
As (mg/L): <0.005
Cd (mg/L): <0.0001
Cr (mg/L): <0.004
Pb (mg/L): <0.001
Ag (mg/L): <0.005
Se (mg/L): <0.001
Hg (mg/L): <0.0002
「 You Might Like 」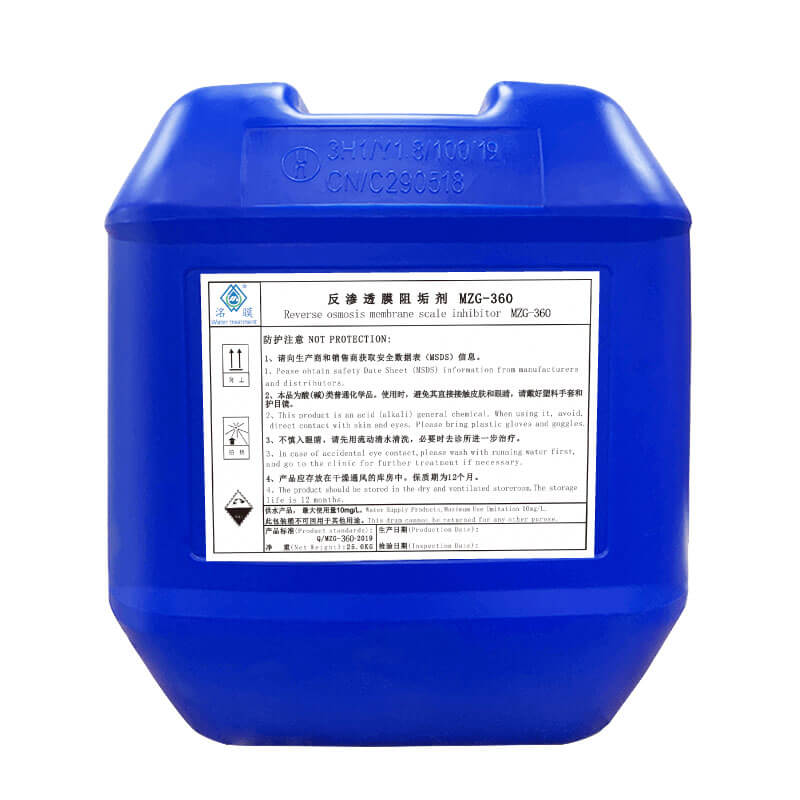 Food Grade Water Antiscalant for RO System MZG-360